How do I cancel a stock transfer in or out?
Not all cancellation requests will be successful as they depend on which stage you are at in the process. Any in-process or completed stock transfer-in request cannot be canceled, but the request in "Pending" or "Reject" status may be canceled with the following steps:
Tap the "More" icon located on the upper left of the Watchlist page.
Tap the "Transfer Positions".
Tap the "Transfer History".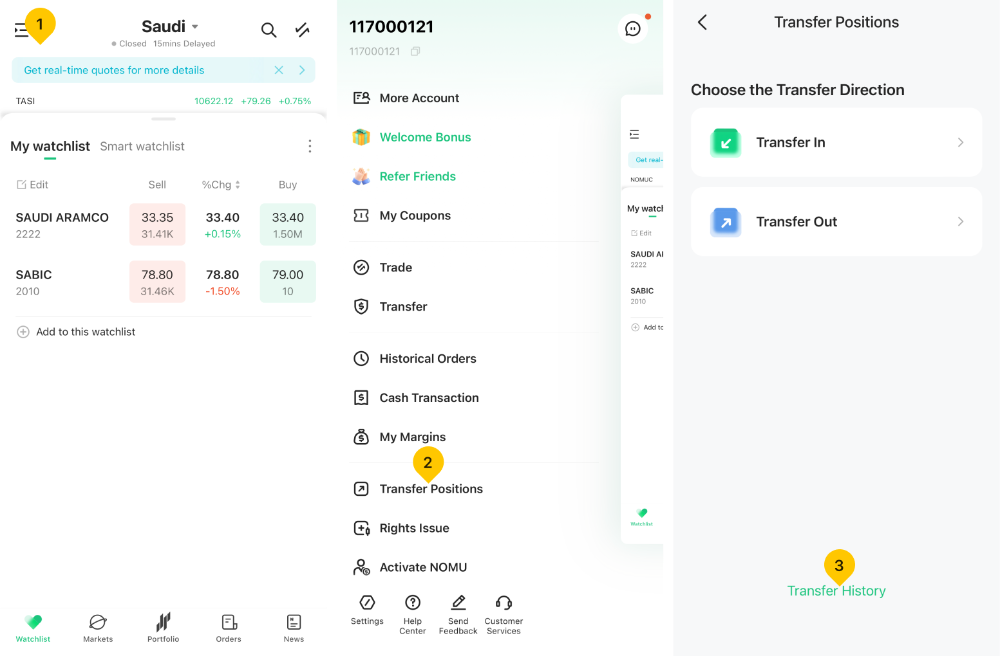 Select the "Cancel" function.
Tap the "Confirm" to confirm the cancellation of position transfer application.