How do I transfer stock into Valuable Capital Financial Company?
To transfer stocks into Valuable Capital Financial Company on Sahm APP, please perform the following steps:
Tap the "More" icon located on the upper left of the watchlist page.
Tap the "Transfer Positions".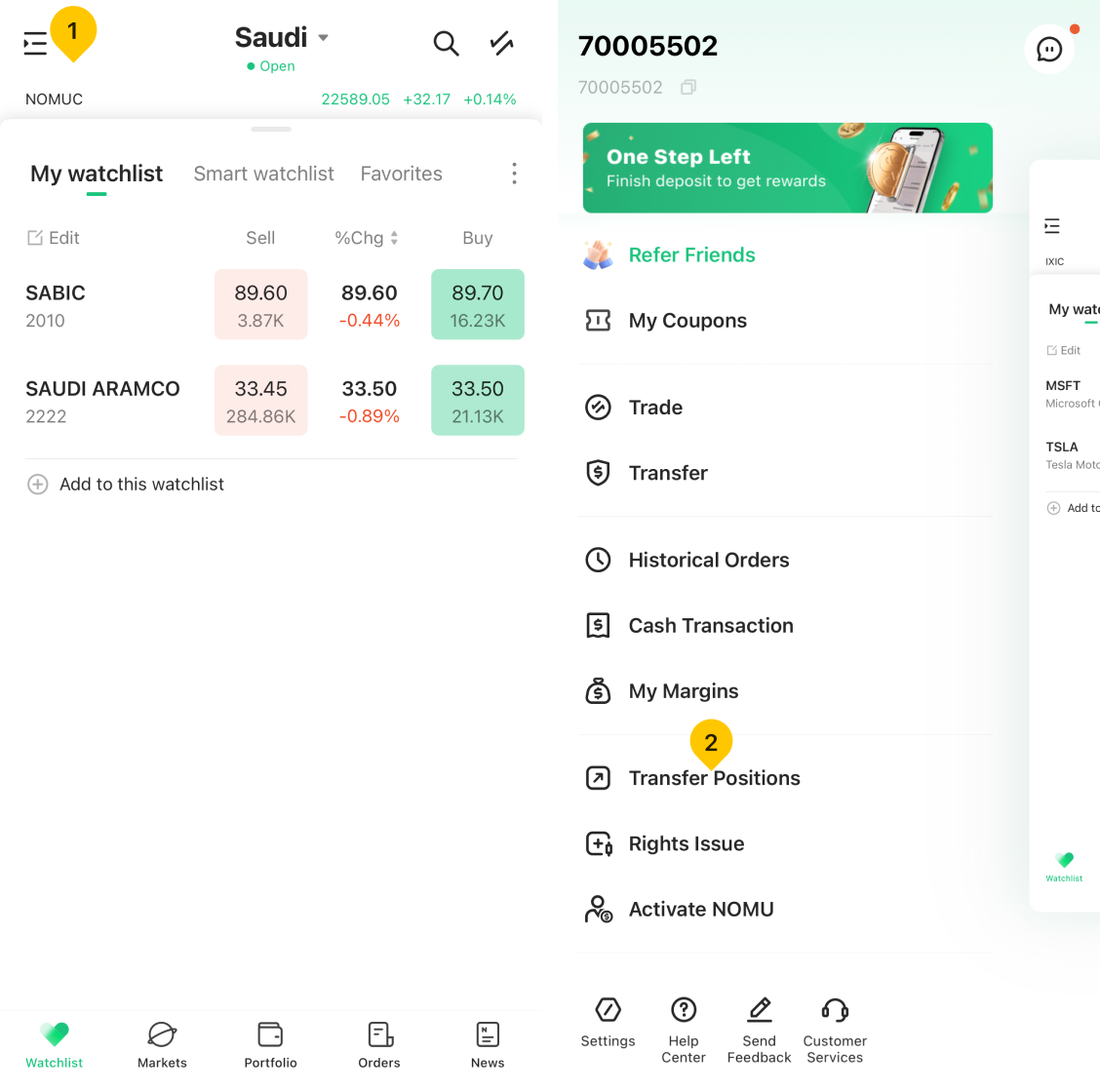 Choose the transfer direction. In this case, tap the "Transfer In".
Select the market to which you wish to transfer your stocks into Sahm.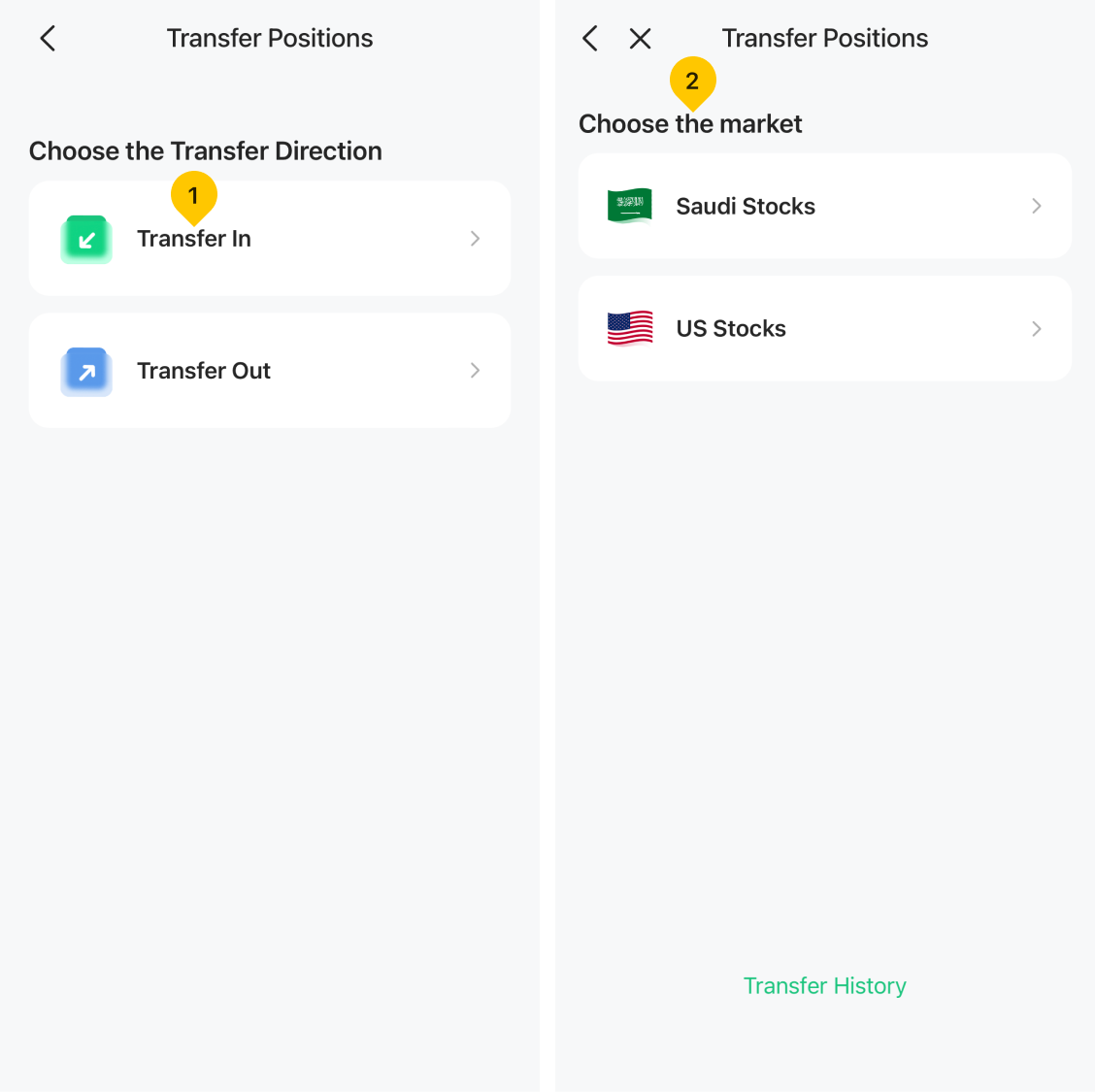 Fill in information about your outgoing broker's name and your portfolio. Then, tap "Next".
Enter the stock name and quantity for the transfer.
Note: The cost price is not required to fill in; If left blank, it will display the most recent price of the stock in the input field. You can also transfer multiple stocks at once by tapping "Add Stock". Then, tap "Next".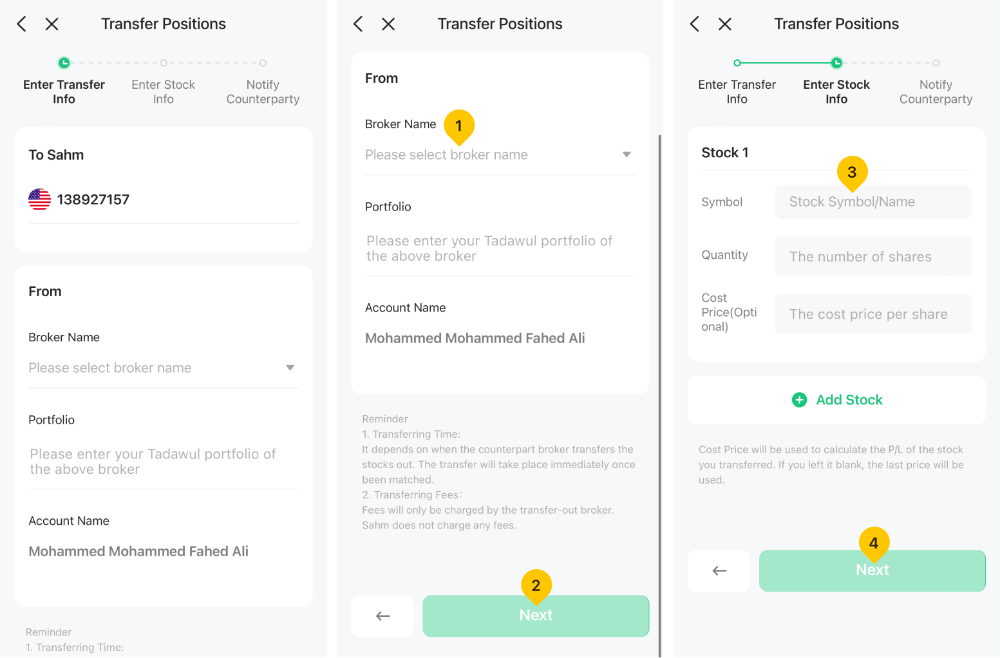 Review the information on stock transfer to ensure accuracy and tap the "Confirm".
After successfully submitting the stock transfer request, please provide Sahm's information to your current broker and initiate the stock transfer out request.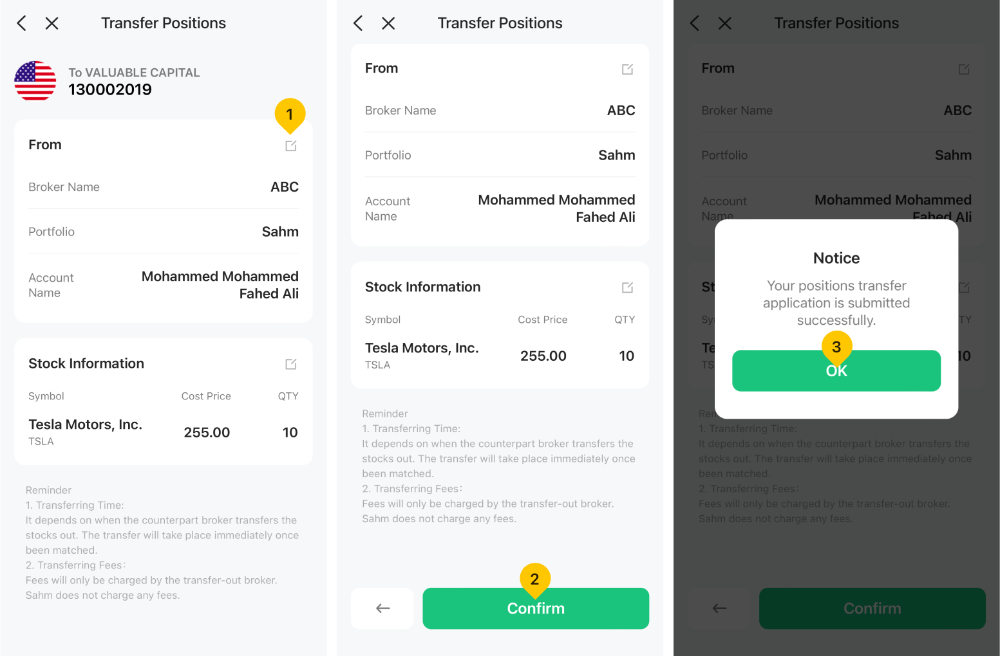 Note: Please note that request submission requirements may vary among different brokers, so refer to the outgoing broker's requirements for details. Upon receiving your stock transfer-in request, Sahm will contact your current broker to confirm the transfer instructions' consistency and process your stock transfer accordingly.