How do I unlink my bank account?
Tap the "Portfolio" located at the bottom of the page.
Tap on "Transfer" on the upper right of the Portfolio page.
Select the "Withdrawal" option.
Select "My Bank Accounts".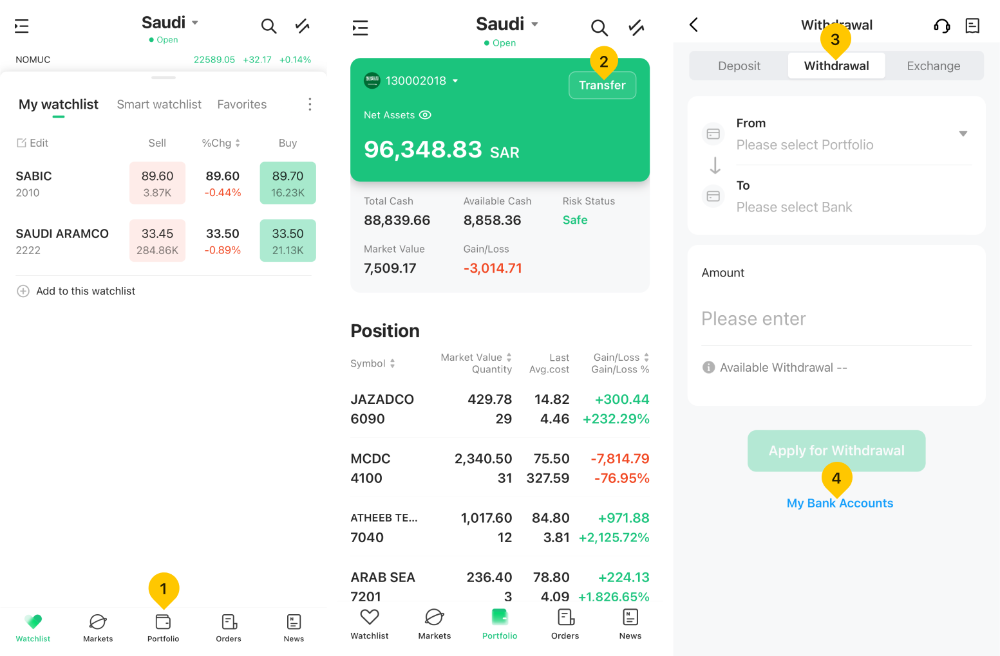 Tap "more" on the three-dot icon to the right of bank tabs.
Tap "Delete" to unlink your bank account.
Enter your trading password.