How to activate NOMU tradings on Sahm?
Tap the "More" icon located on the upper left of the Watchlist page.
Scroll down to select "Activate NOMU".
Read the application criteria carefully and then click "Apply Now".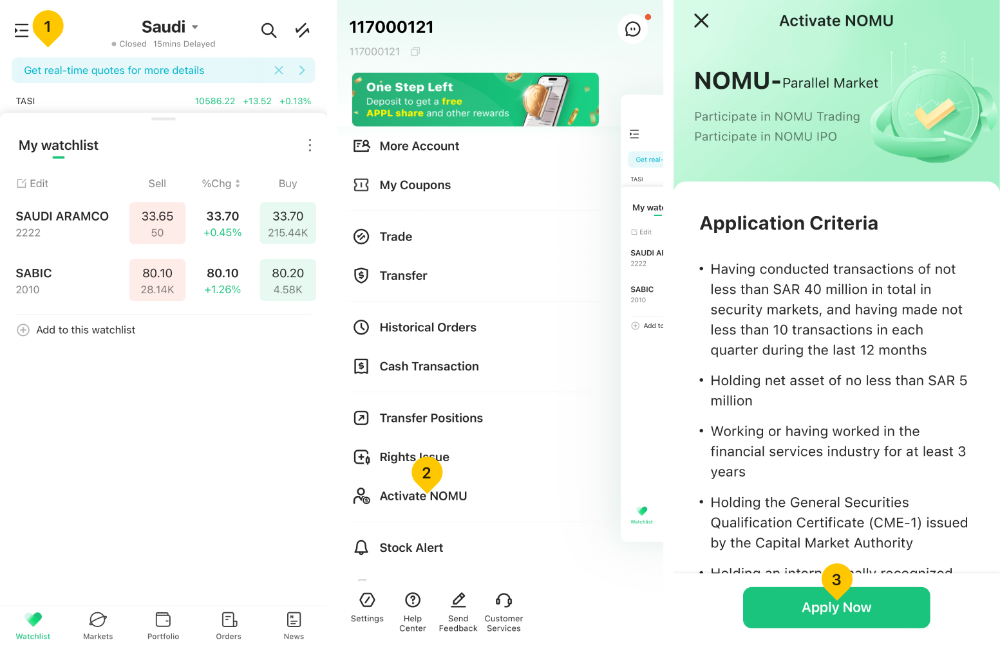 Complete required statements and then tap "Next".
Update valid certification and then tap "Next".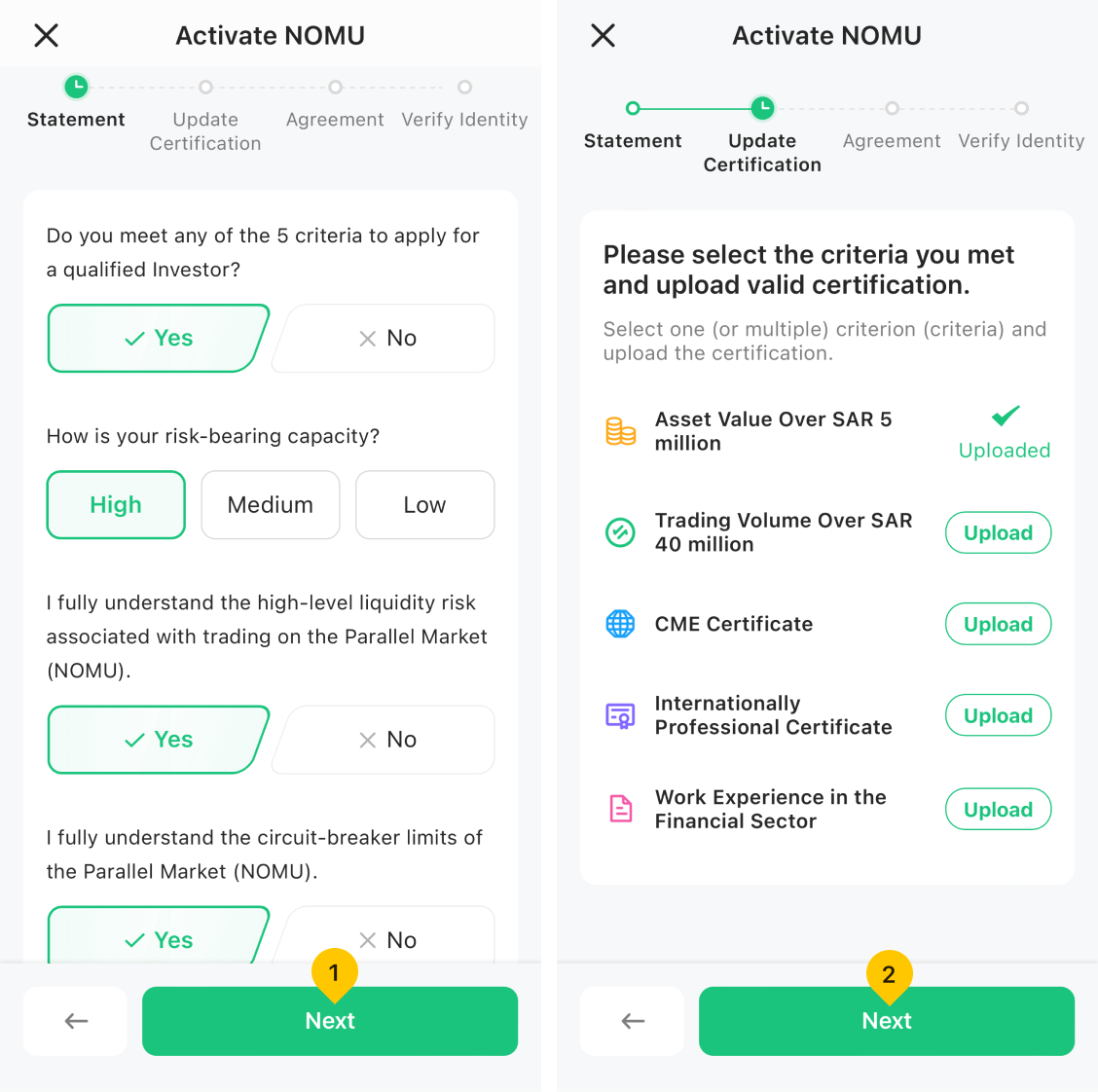 Review the agreement and select "Confirm".
Submit trading password to verify your identity.