How to change login password?
To change your login password on Sahm App, please perform the following steps:
Tap the "More" icon located on the upper left of the Watchlist page.
Tap the "Settings" icon in bottom left corner.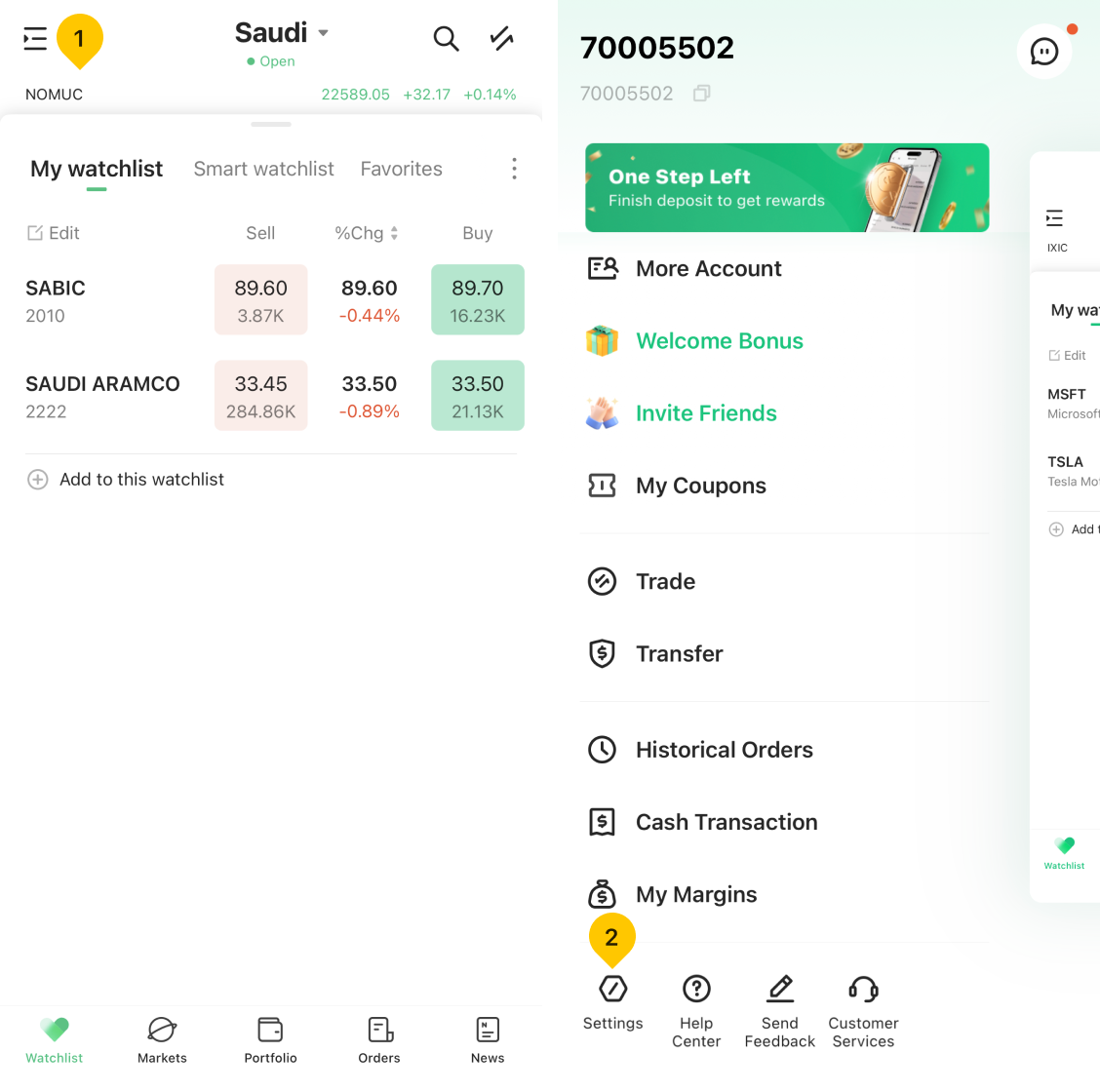 Tap the "Account & Security".
Tap the "Change Login Password".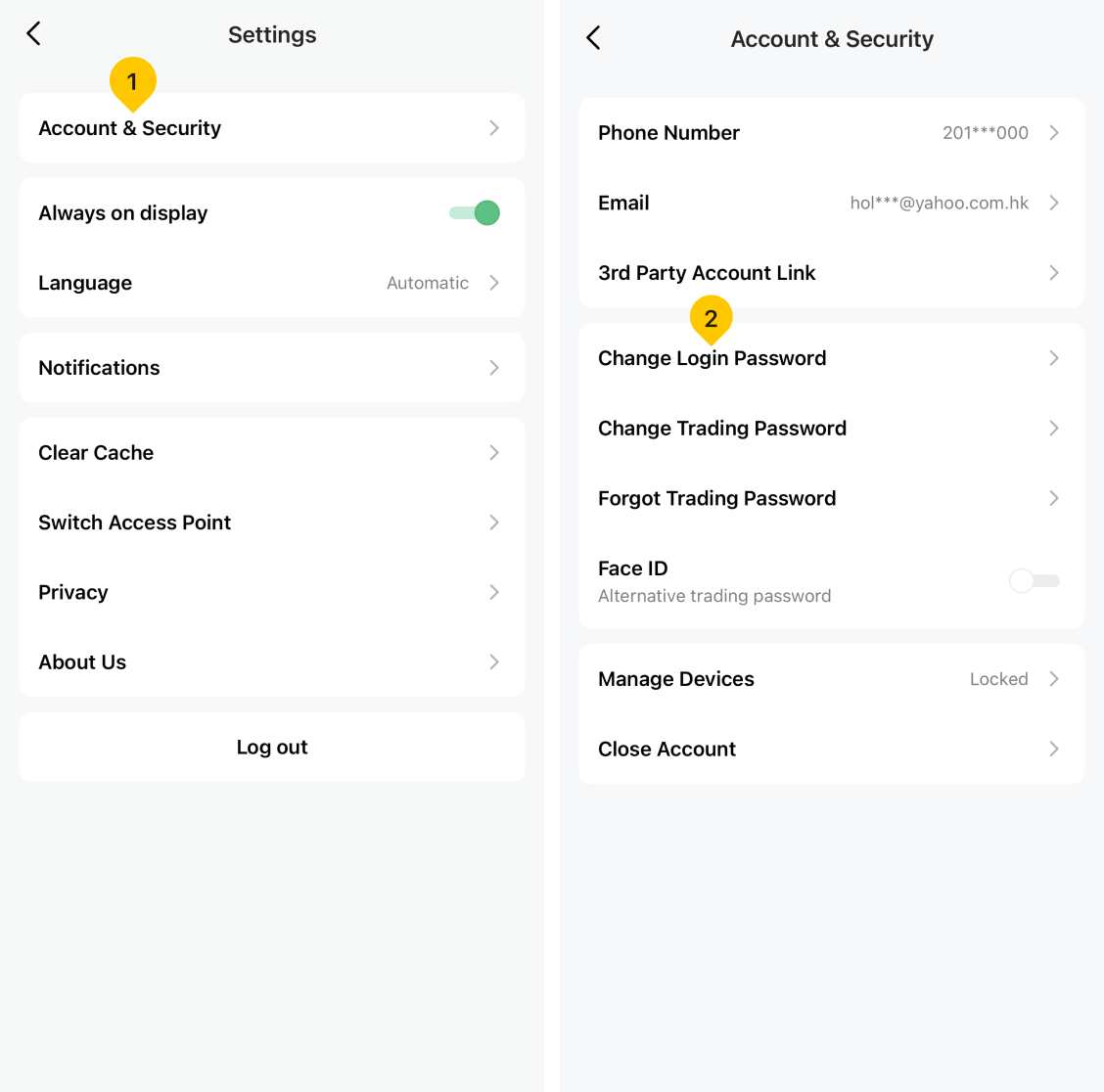 Enter the verification code received on your mobile phone.
Set and confirm the new password, then submit them.