How to close your account?
If you need to close your account, please make sure the following conditions are met.
The account is not connected to any third-party social network accounts (if so, you need to unlink the accounts first).
Make sure all your stock positions have been closed.
Make sure your account balance is zero.
To Close Your Account:
Tap the "More" icon located on the upper left of the Watchlist page.
Tap the "Settings" icon in bottom left corner.
Tap the "Account & Security".
Tap the "Close Account".
After carefully reading the risk notices, tick the box labeled "I have read and confirmed the above Risk Notice" and then click "Next".
Select to close an account.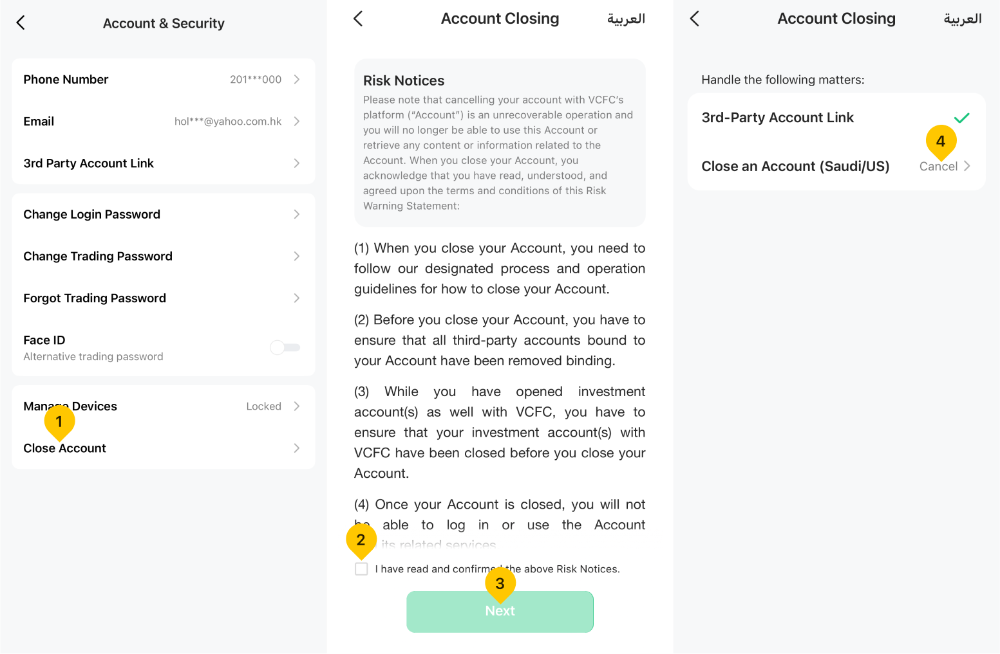 Provide the reason for account closing and then click "Next".
Submit the security verification code received on your registered mobile phone.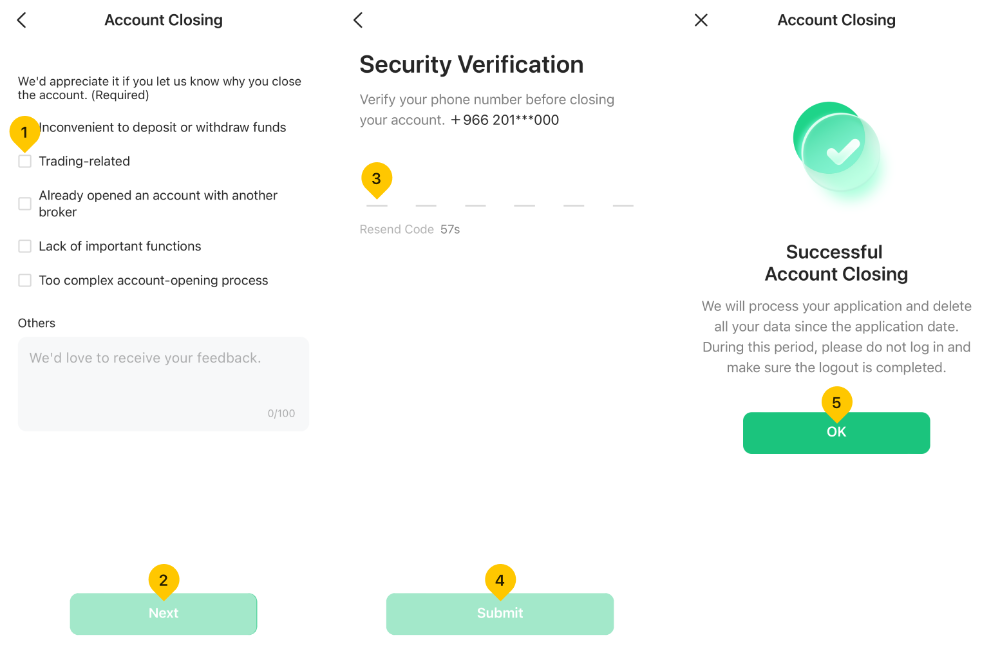 Note: After receiving your account closing canceling request, we will contact you within 3 working days to verify the details of your account cancellation request.