How to deposit funds into your Sahm account?
Tap the "Portfolio" located at the bottom of the page.
Tap on "Transfer" on the upper right of the Portfolio page.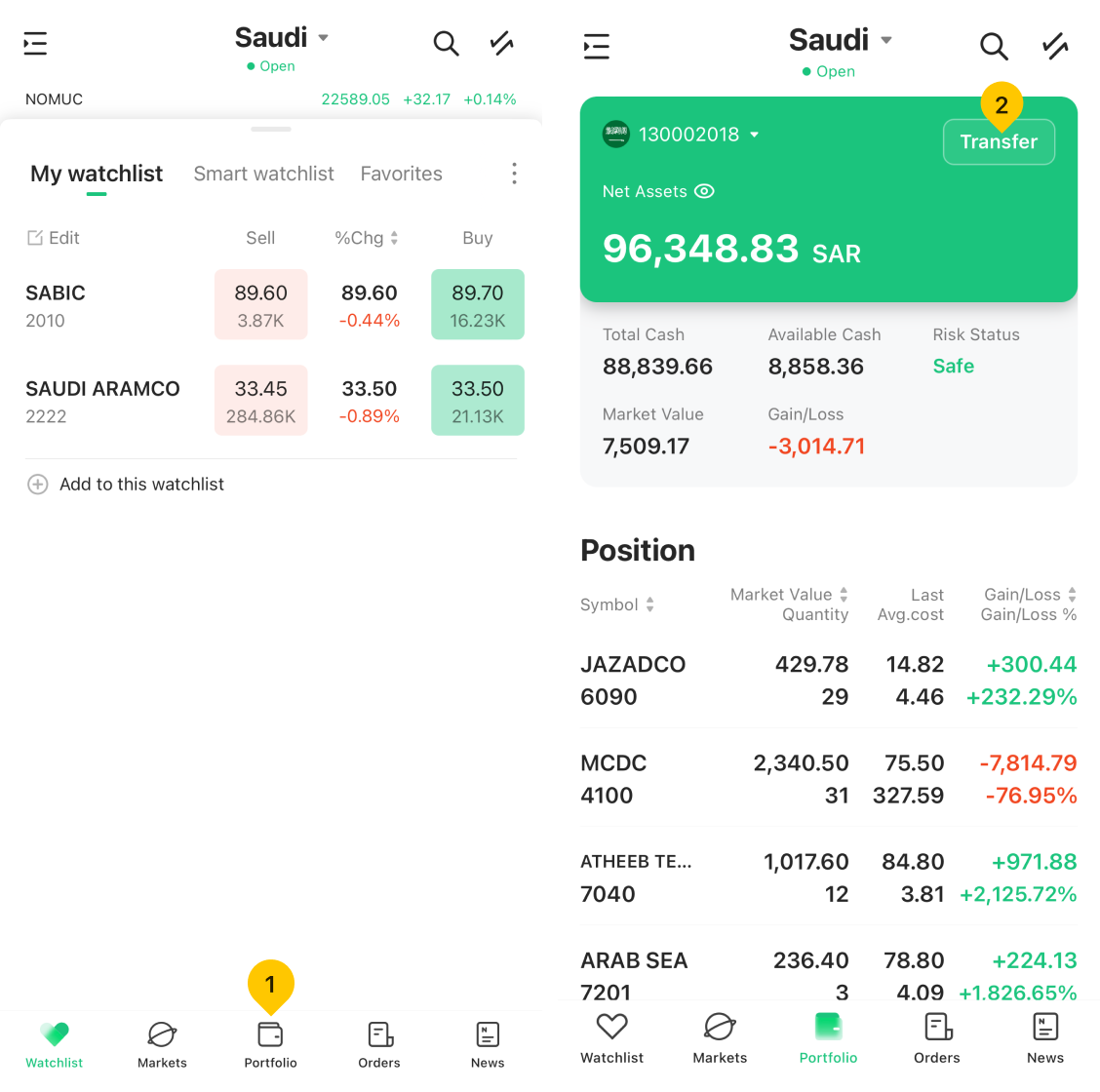 Select the "Deposit" option.
Select the desired portfolio where you wish to deposit funds.
Tap the blue "Copy" icon to copy the provided bank information.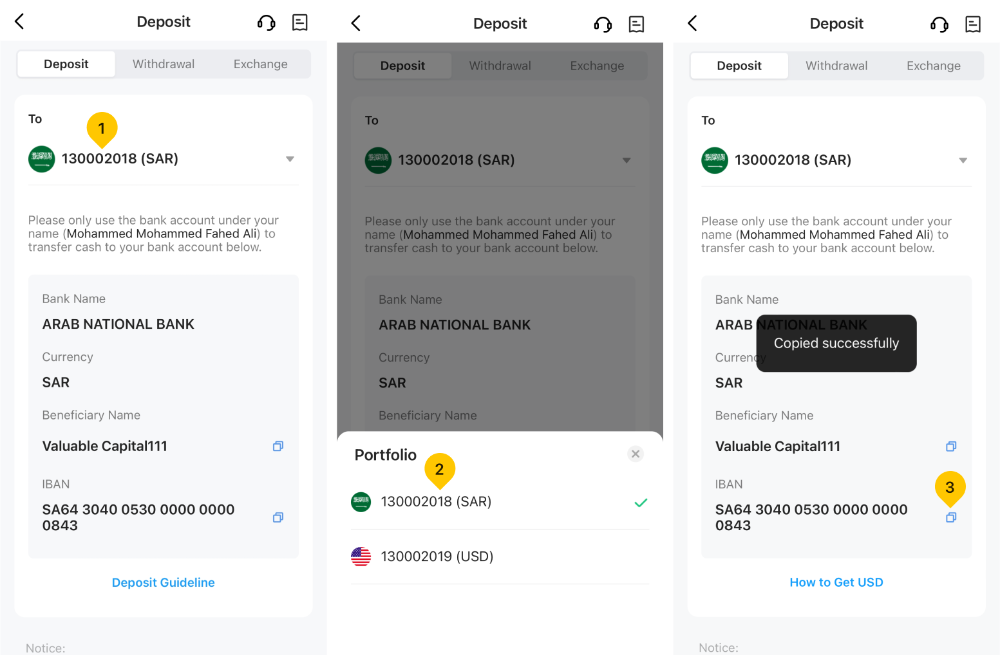 Access your bank's online platform, and use the copied bank information to initiate a transfer from your bank account to the Sahm account.
Note:
If you initiate a deposit before 15:00 Arabic Standard Time (AST), your transfer will be finalized on the same day; however, if the deposit is made after 15:00 Arabic Standard Time (AST), the transfer will be processed on the following business day.
You have two options for depositing USD into your Sahm account. You can deposit USD from Arab National Bank (ANB). Alternatively, you can deposit USD into Sahm from international banks in Gulf Cooperation Council (GCC) countries, such as the UAE.
In cases where you need to deposit Saudi Riyals from local banks in Saudi Arabia, you would be required to utilize currency exchange methods to obtain US dollars.