How to place a U.S. stock order?
Select the stock you want to trade.
Tap "Buy" or "Sell" based on your trading preference.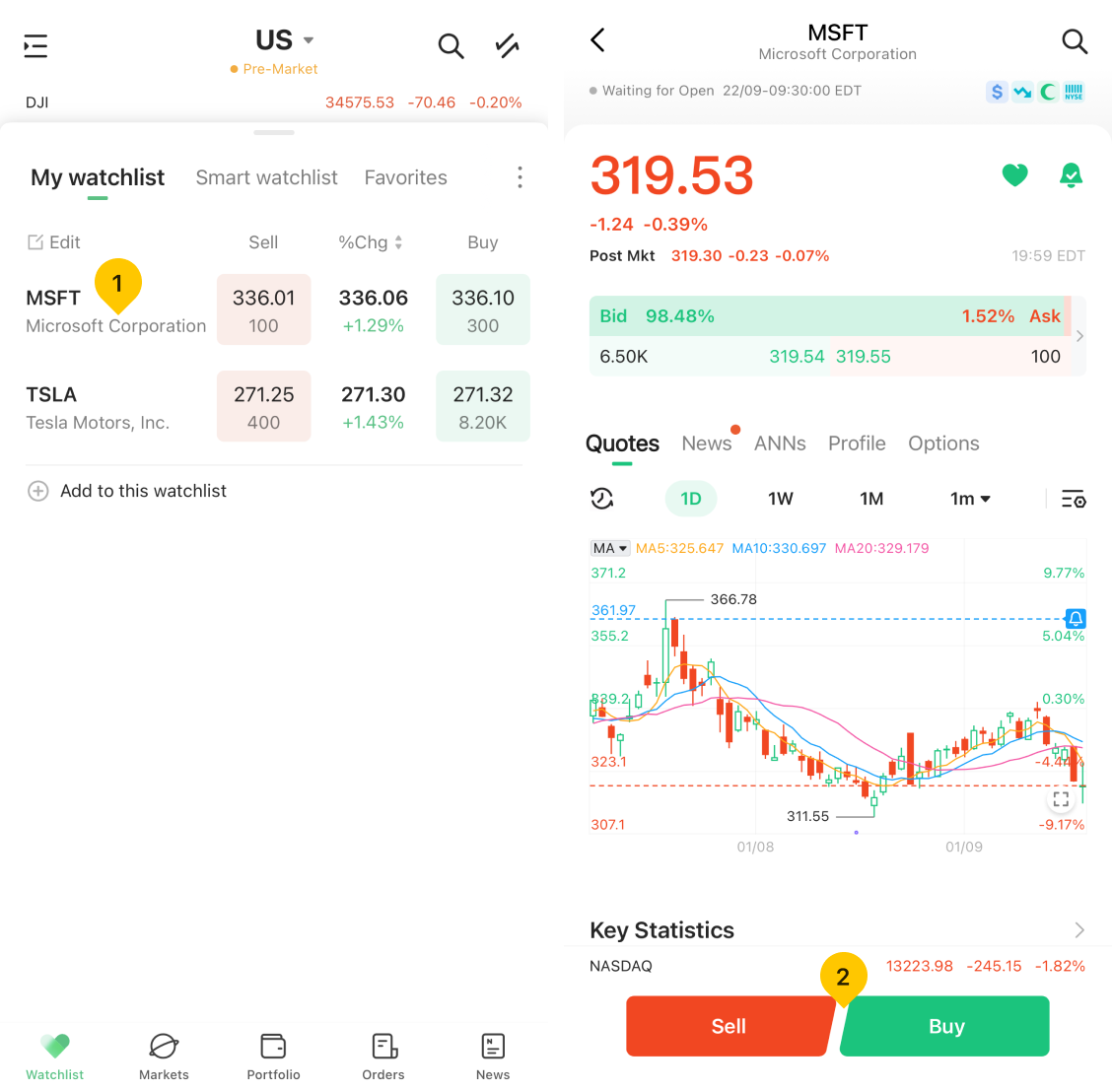 Enter the order details on the order page.
Tap "Unlock Trade" and enter your trading password.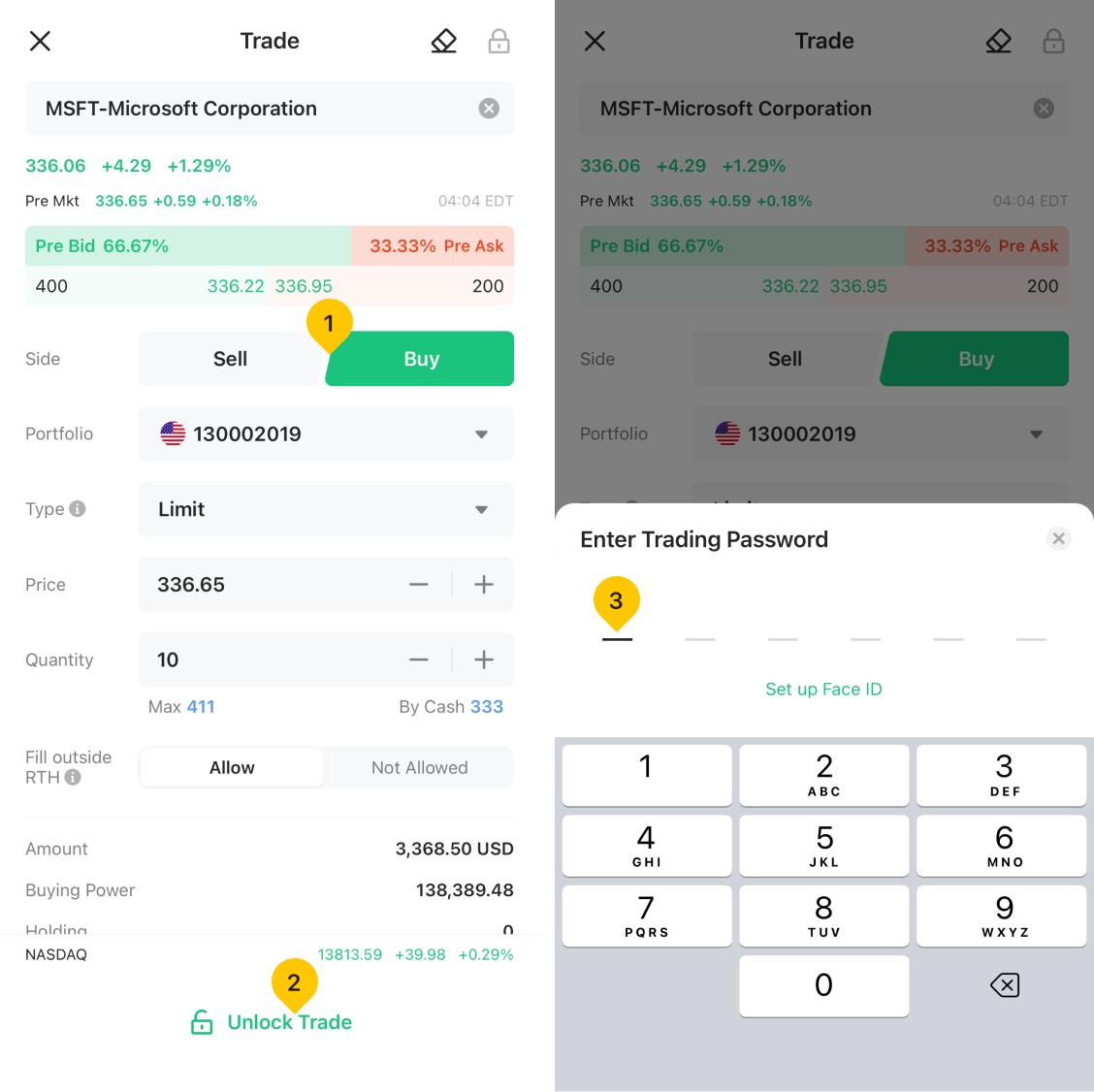 Tap "Place Order".
Review your order detail and tap "Confirm" to complete the order.