How to place an order on Sahm?
Select the stock you want to trade.
Tap "Options" on the stock detail page.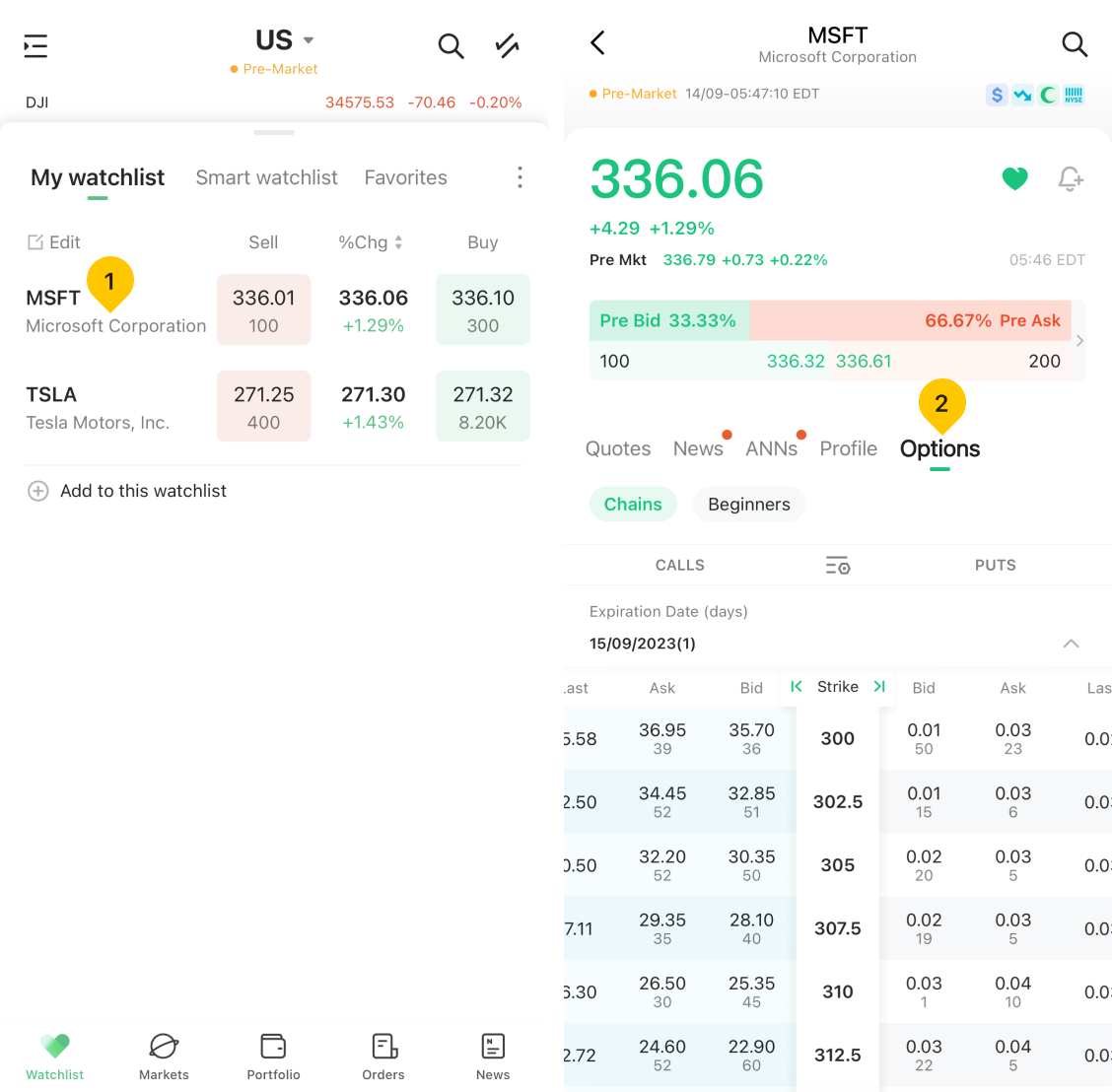 Scroll down to select favorable expiration date.
Select an option from the option chain.
Tap "Trade".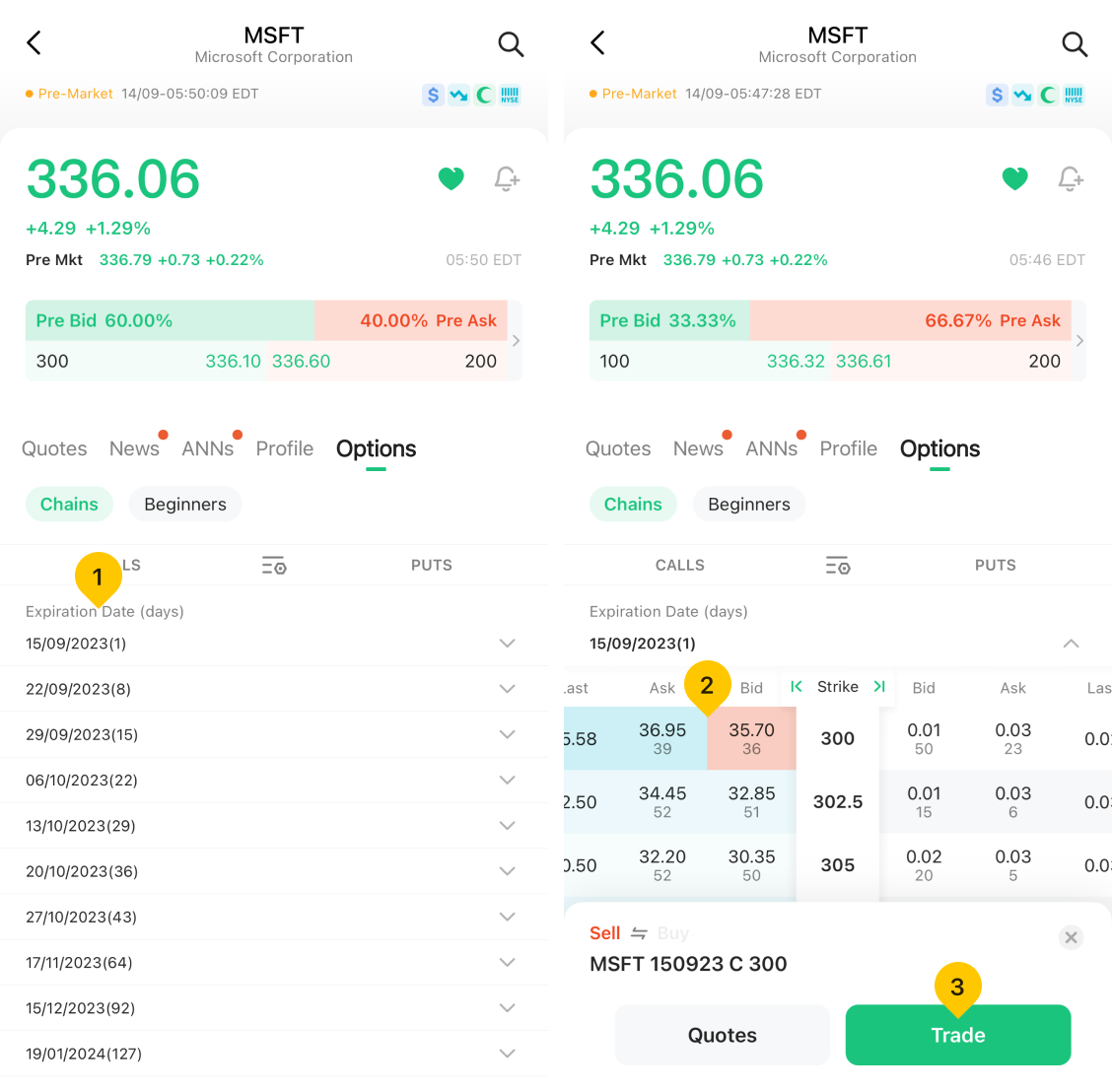 Fill in the quantity you want to trade and tap the "Unlock Trade".
Enter your trading password.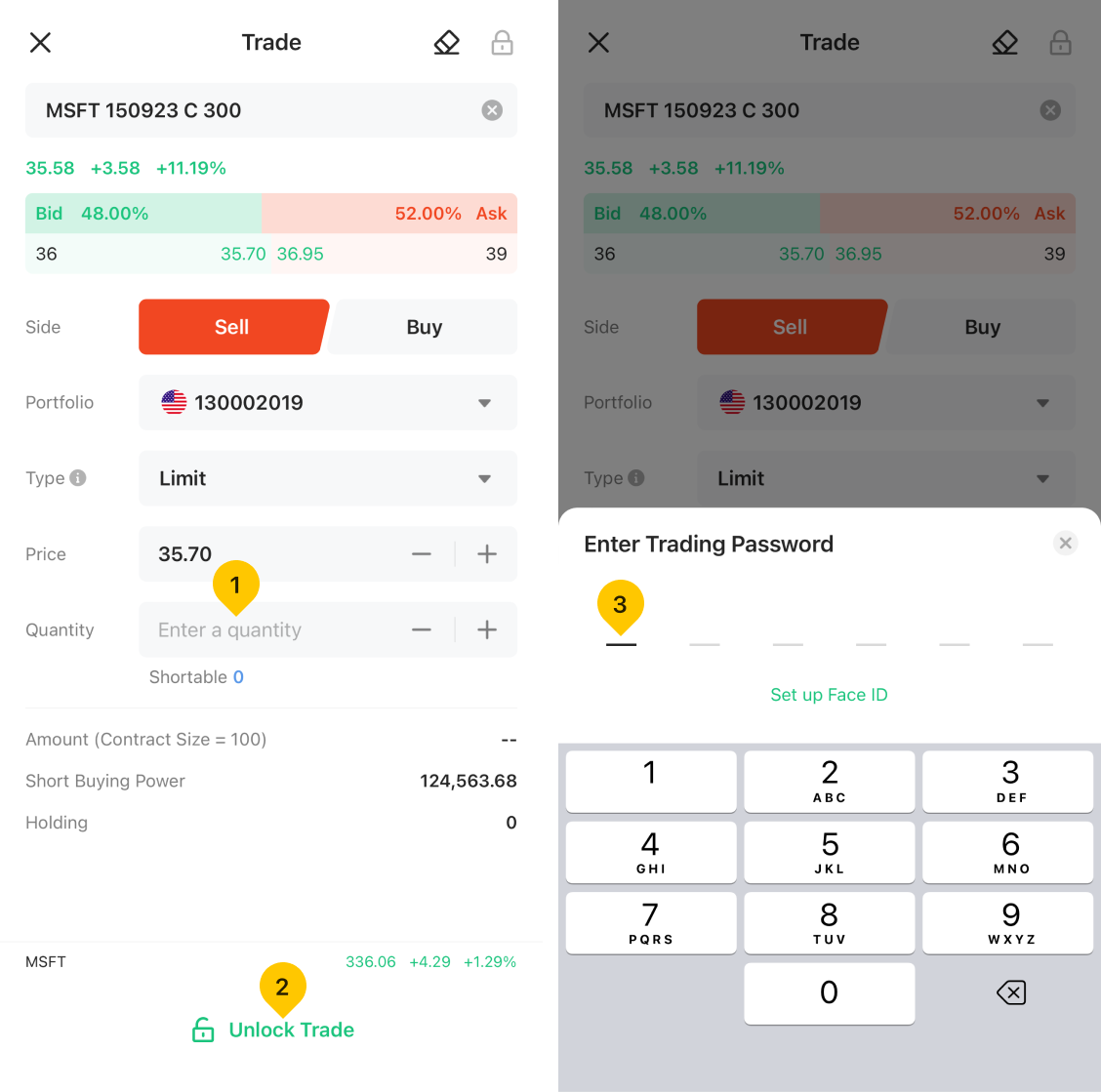 Tap "Place Order".
Review your order detail and tap "Confirm".