How to subscribe market data services on Sahm?
Users can subscribe advanced market data services with the following steps:
Tap the "More" icon located on the upper left of the Watchlist page.
Scroll down to select "Subscription & Services".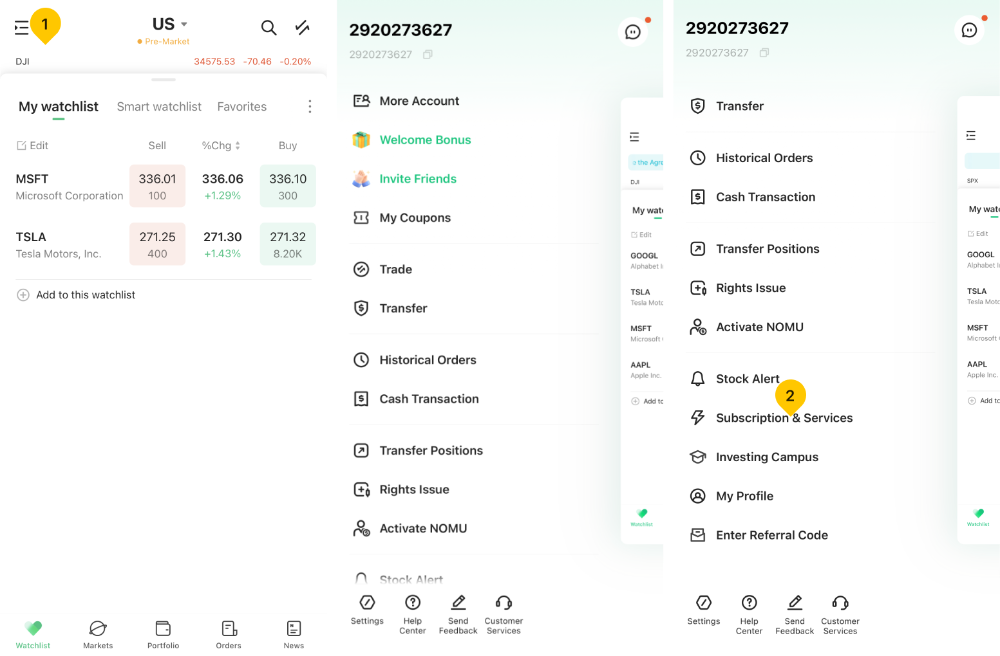 You can subscribe data store service for both U.S. and Saudi market.