How to trade U.S. stocks on a margin?
Tap the "Portfolio" located at the bottom of the page.
Tap on "Apply" on the "Margin Trading".
Check the related information and then tap "Next".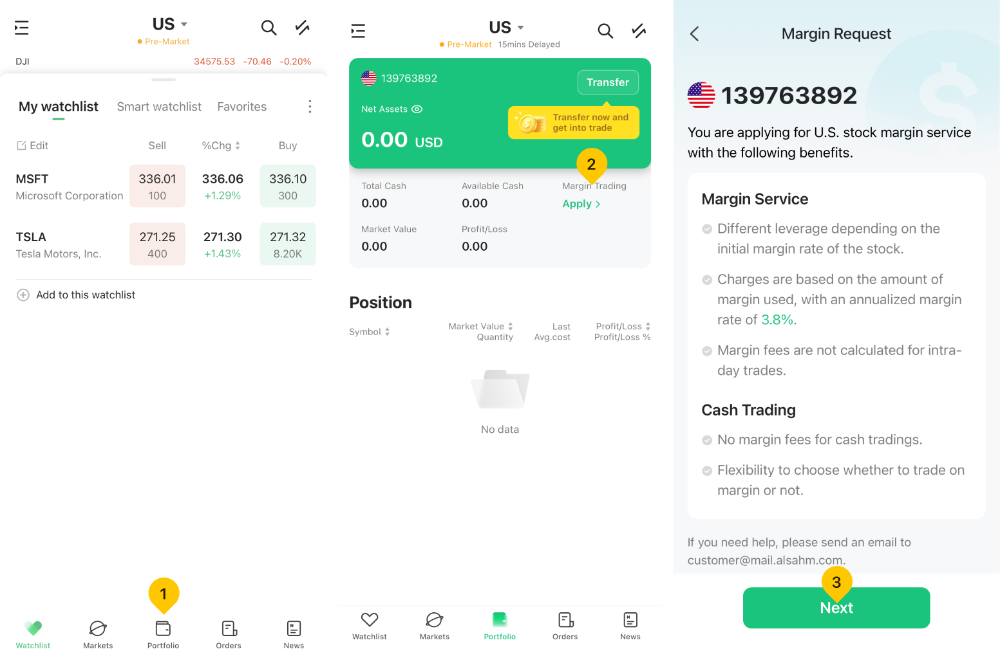 View customer statements and tap "Next".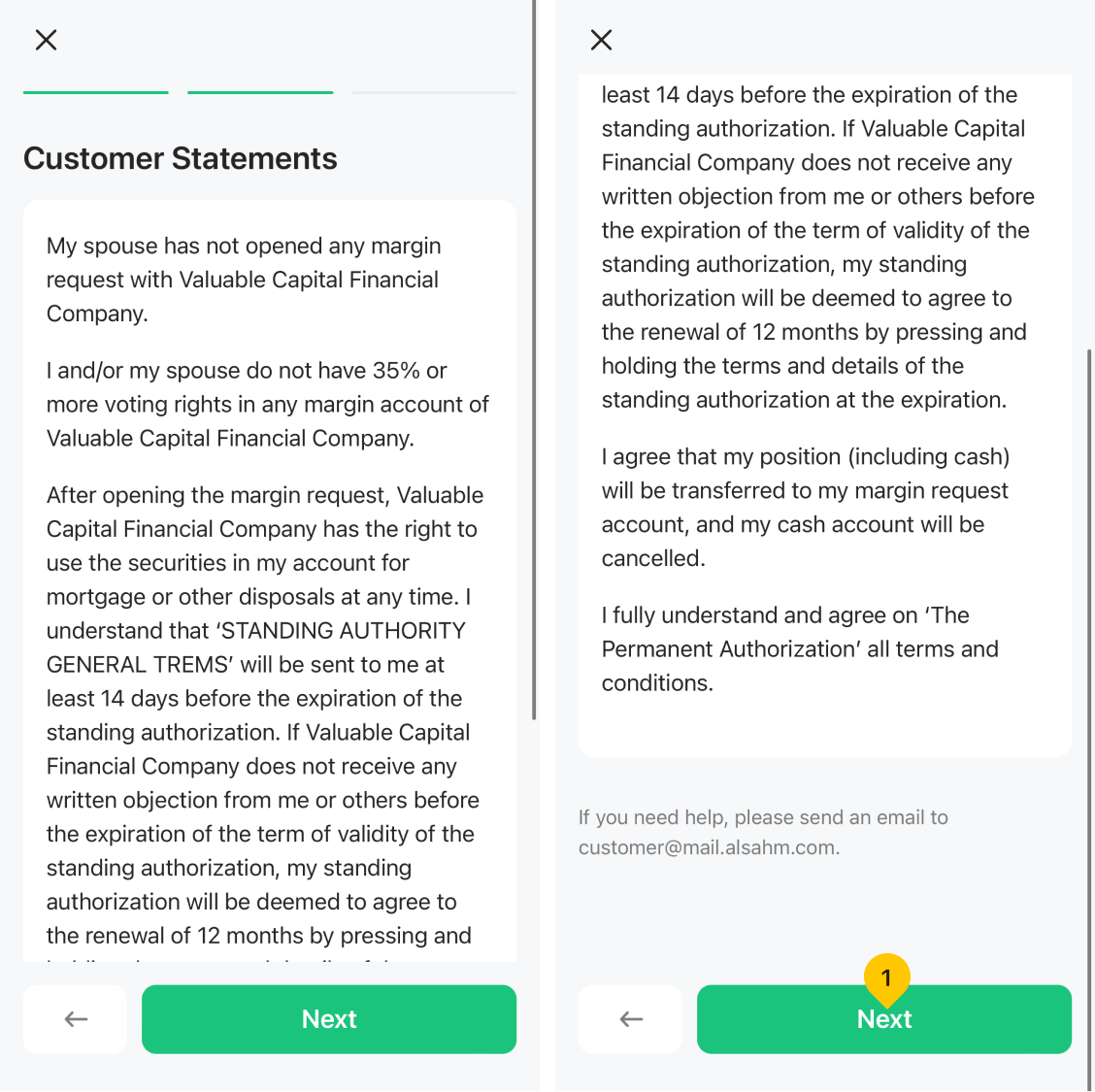 View risk disclosure information, tick to agree the Terms of Business Agreement, then tap "Next".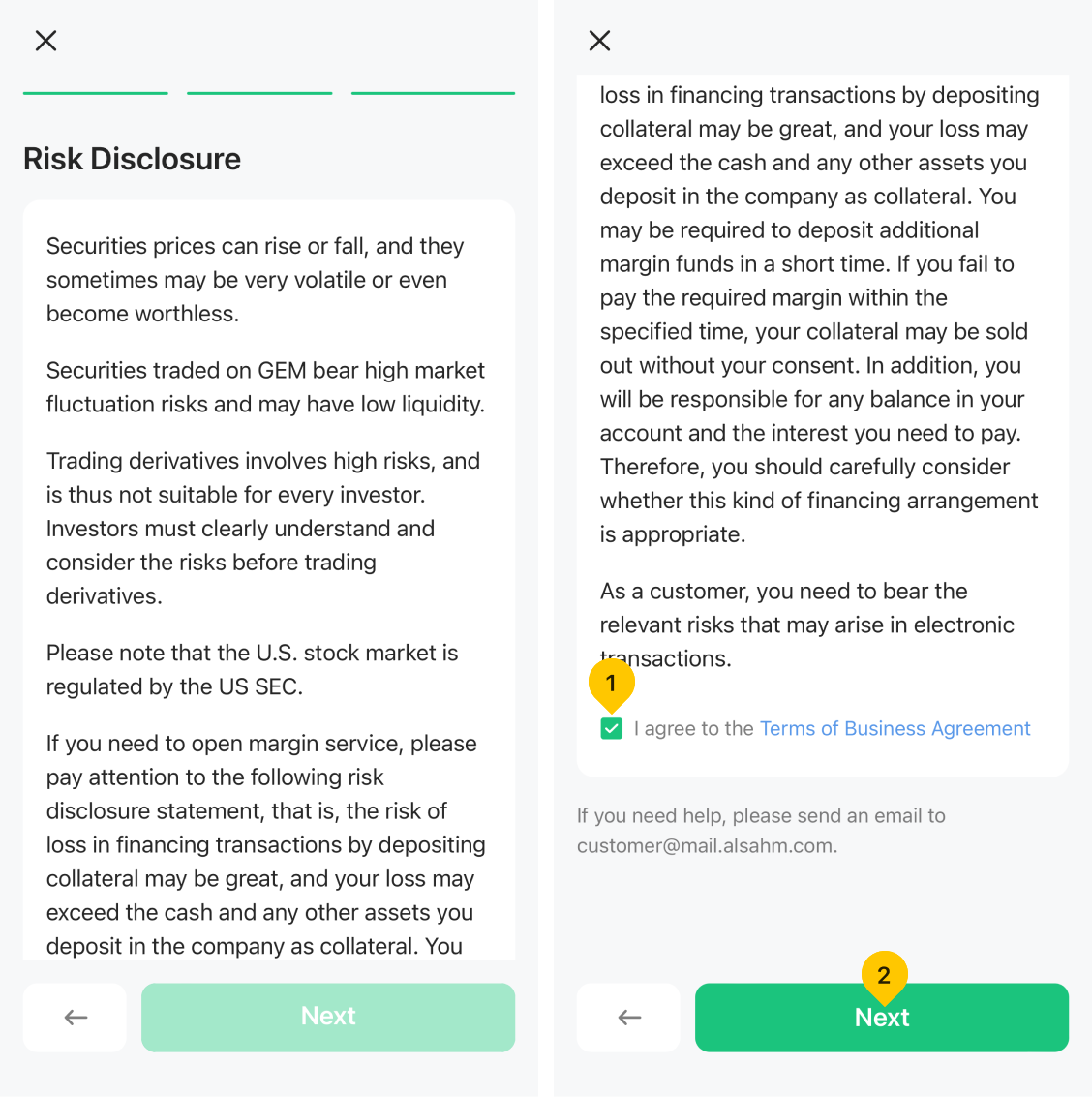 Enter your trading password.
You have successfully submitted the application.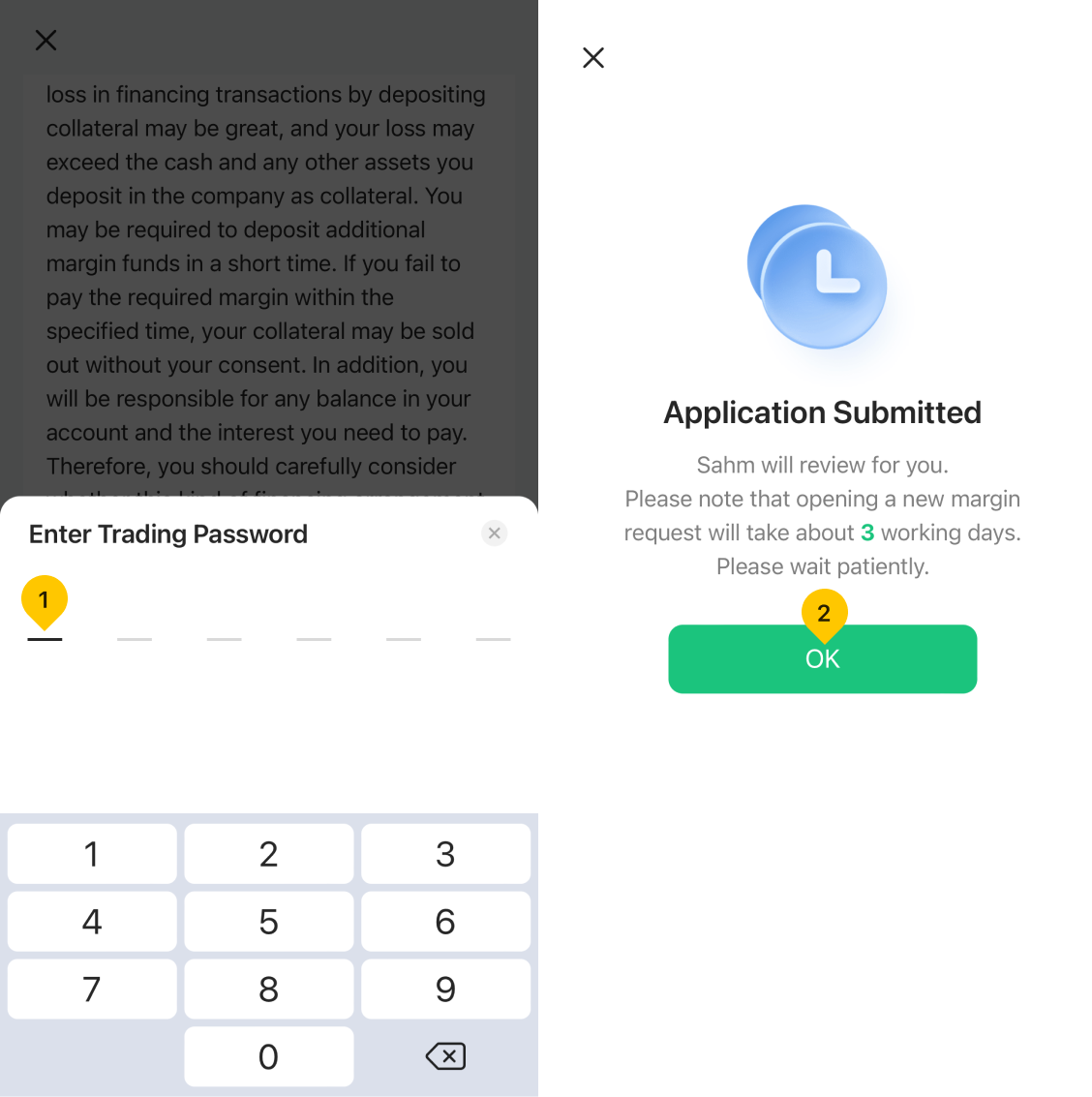 Once the margin account is successfully opened, financing transactions will be done by default when your own funds are insufficient in trading on the order page.