How to transfer stock out from Valuable Capital Financial Company?
To transfer stocks out of Valuable Capital Financial Company on Sahm App, please perform the following steps:
Tap the "More" icon located on the upper left of the Watchlist page.
Tap the "Transfer Positions".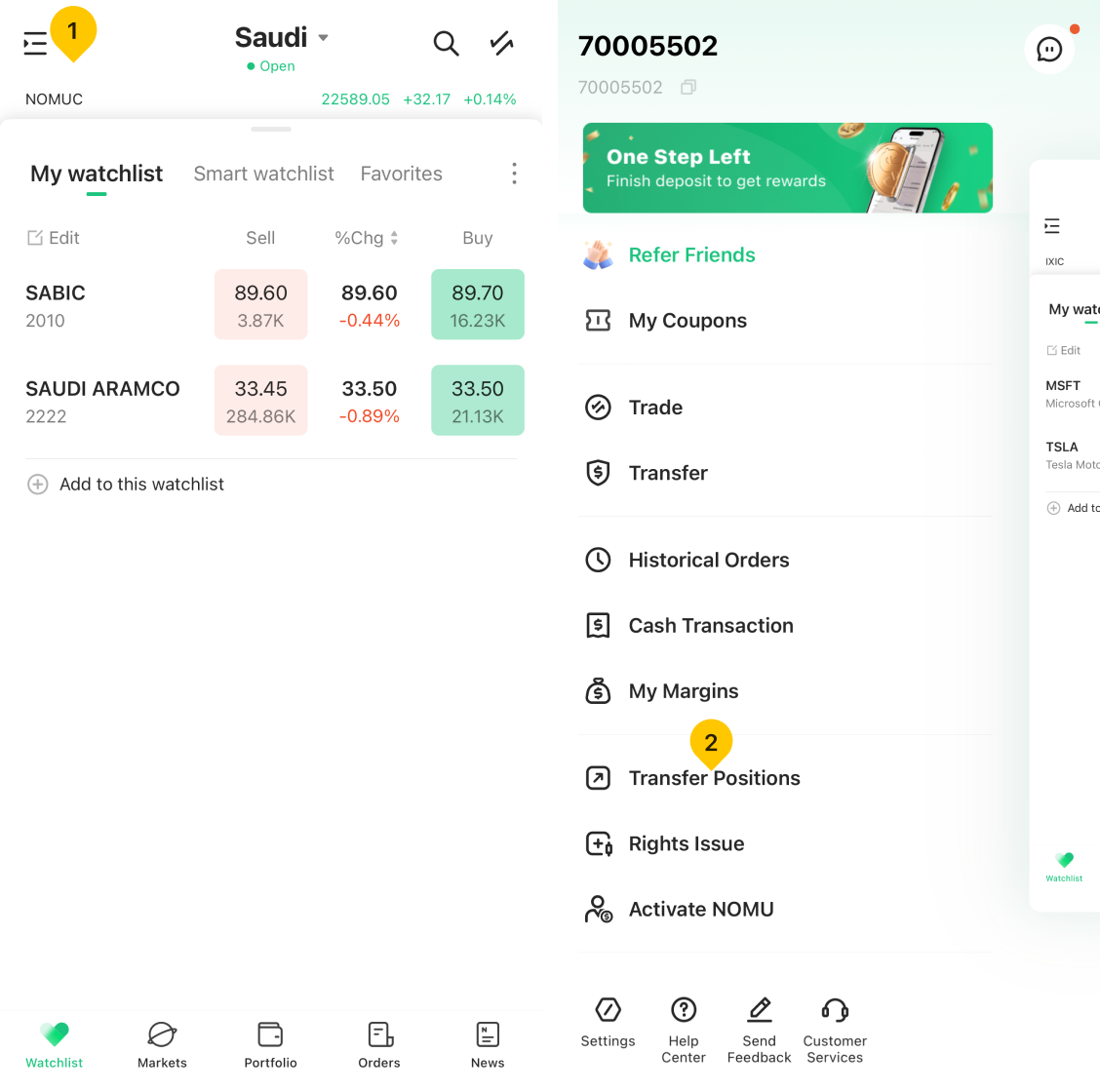 Tap the "Transfer Out".
Choose the preferred market you want to transfer out.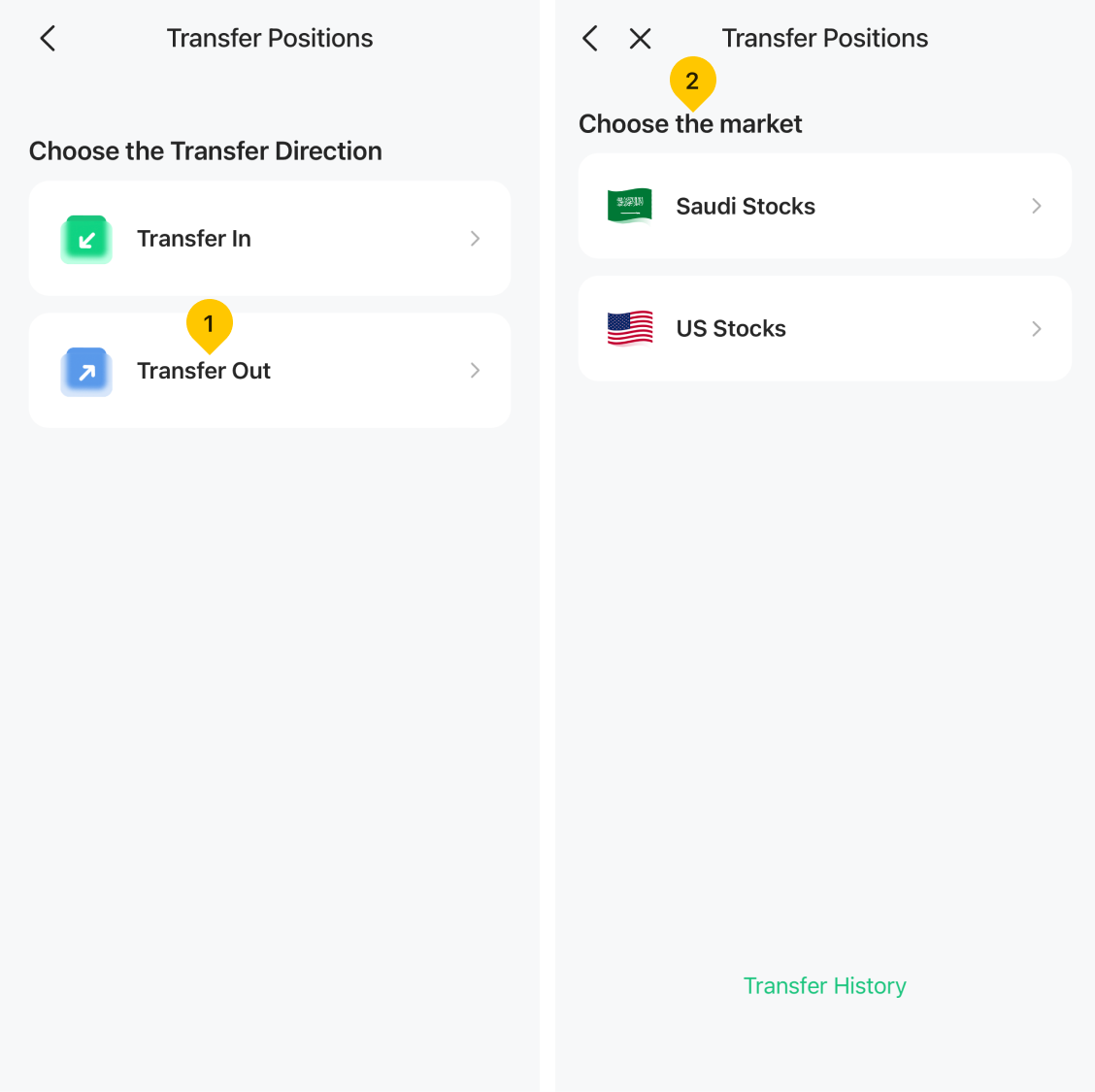 Fill in information of outgoing broker and tap the "Next".
Enter stock information and tap on "Next".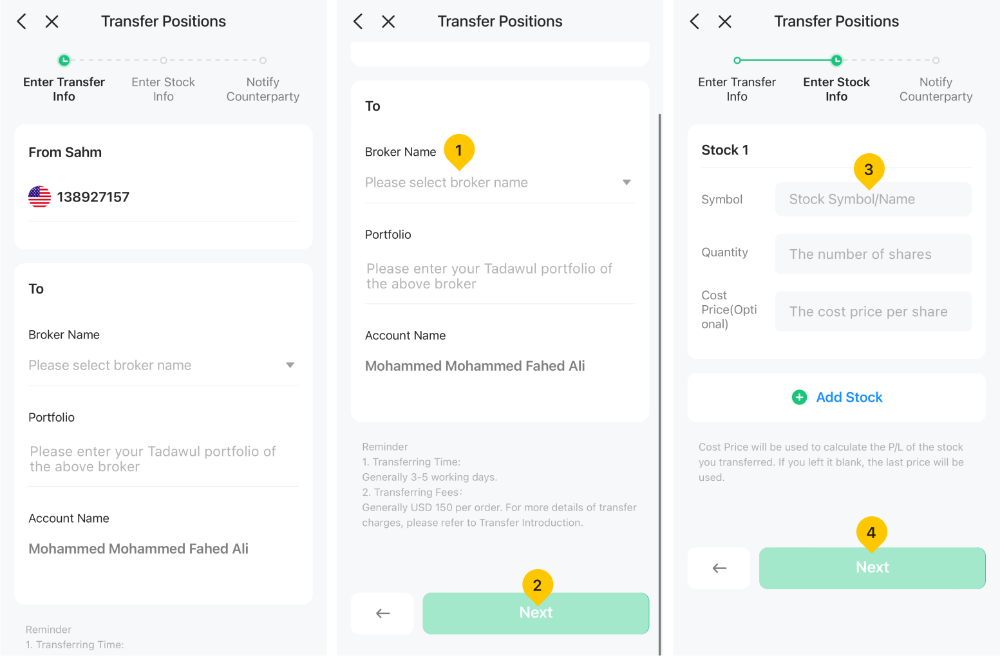 Review the information on stock transfer and tap the "Confirm" to confirm the stock transfer-out.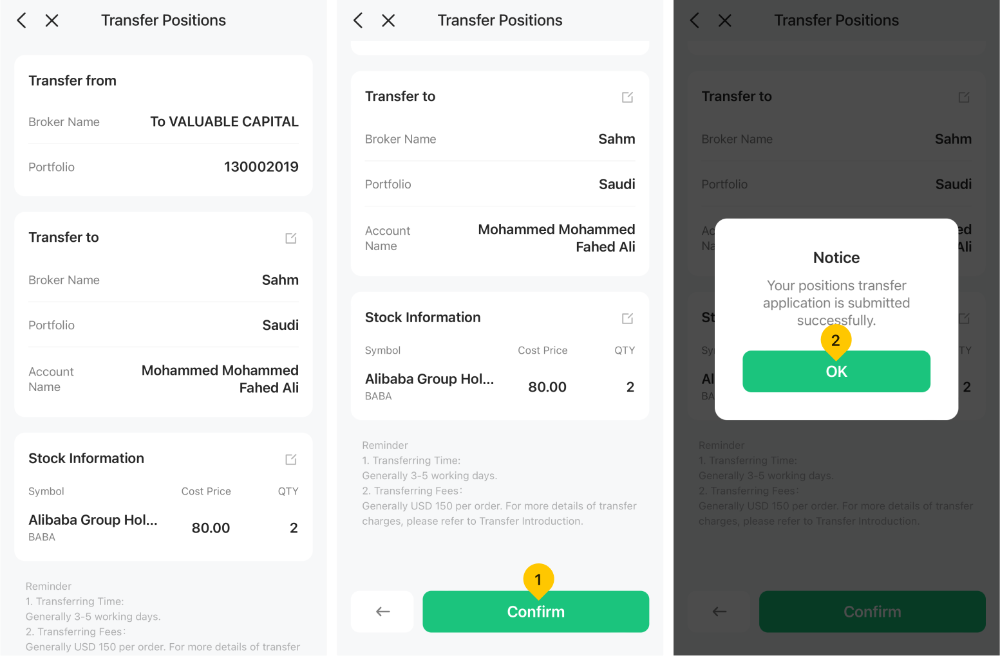 Note: Please remember to contact the broker which transfers in the stock and submit the stock transfer-in request. Since notification to different brokers may vary, please see the requirements of the incoming broker for details. Upon receipt of your stock transfer-out request, we will contact the incoming broker to confirm the consistency of transfer instructions and execute your stock transfer requests.