Market Depth on Sahm
Market Depth provides deeper (multiple levels) and more complete (multiple exchanges) quotation information, and reflects the supply and demand relations in the market in a more accurate manner, which enables investors to make informed decisions.
Navigate to the stock you're interested in by entering its detail page.
Tap "Bid" or "Ask" area to enter into MBP and MBO page.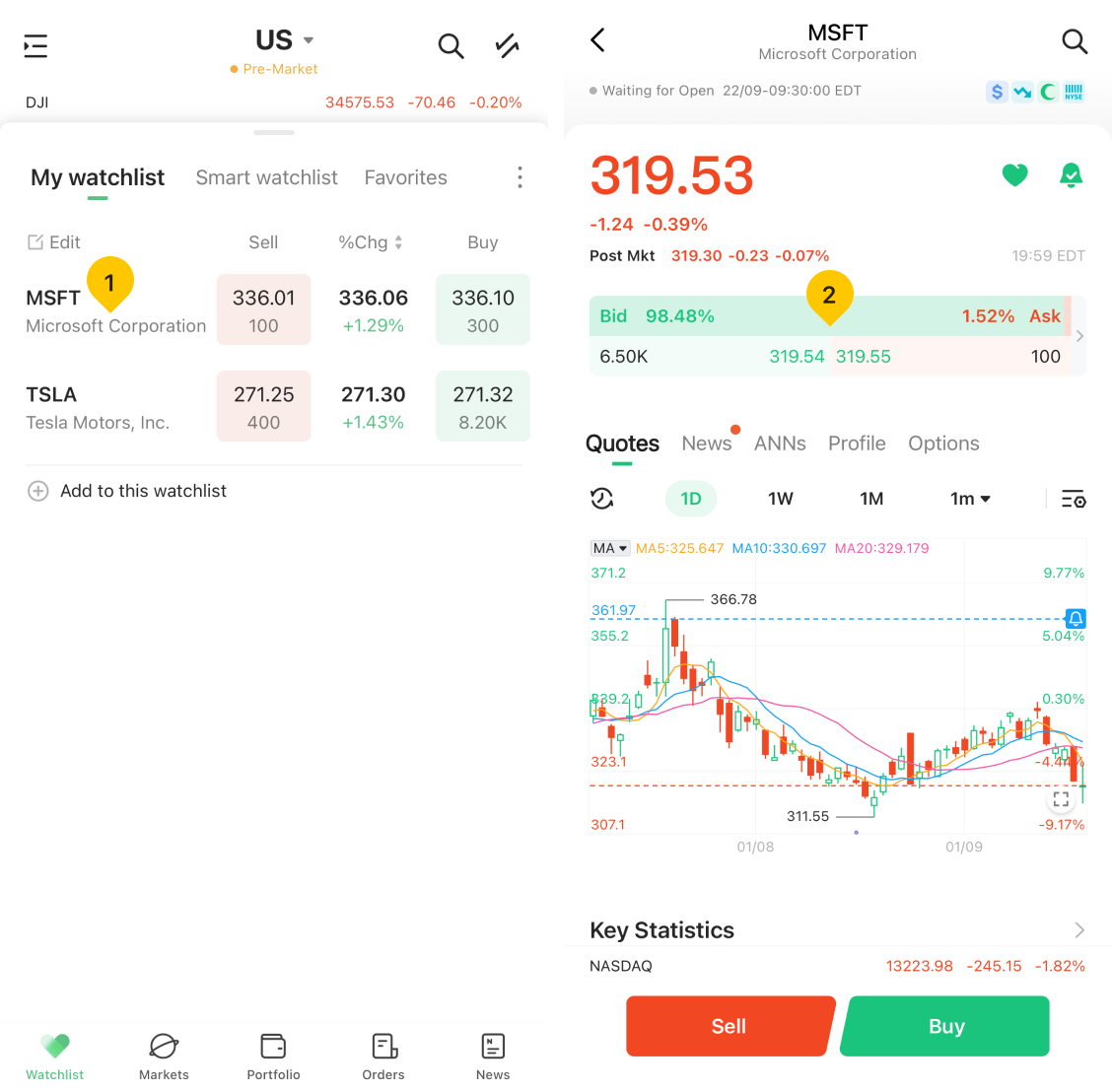 Sahm supports switching between "MBP" and "MBO"; MBP is displayed by default.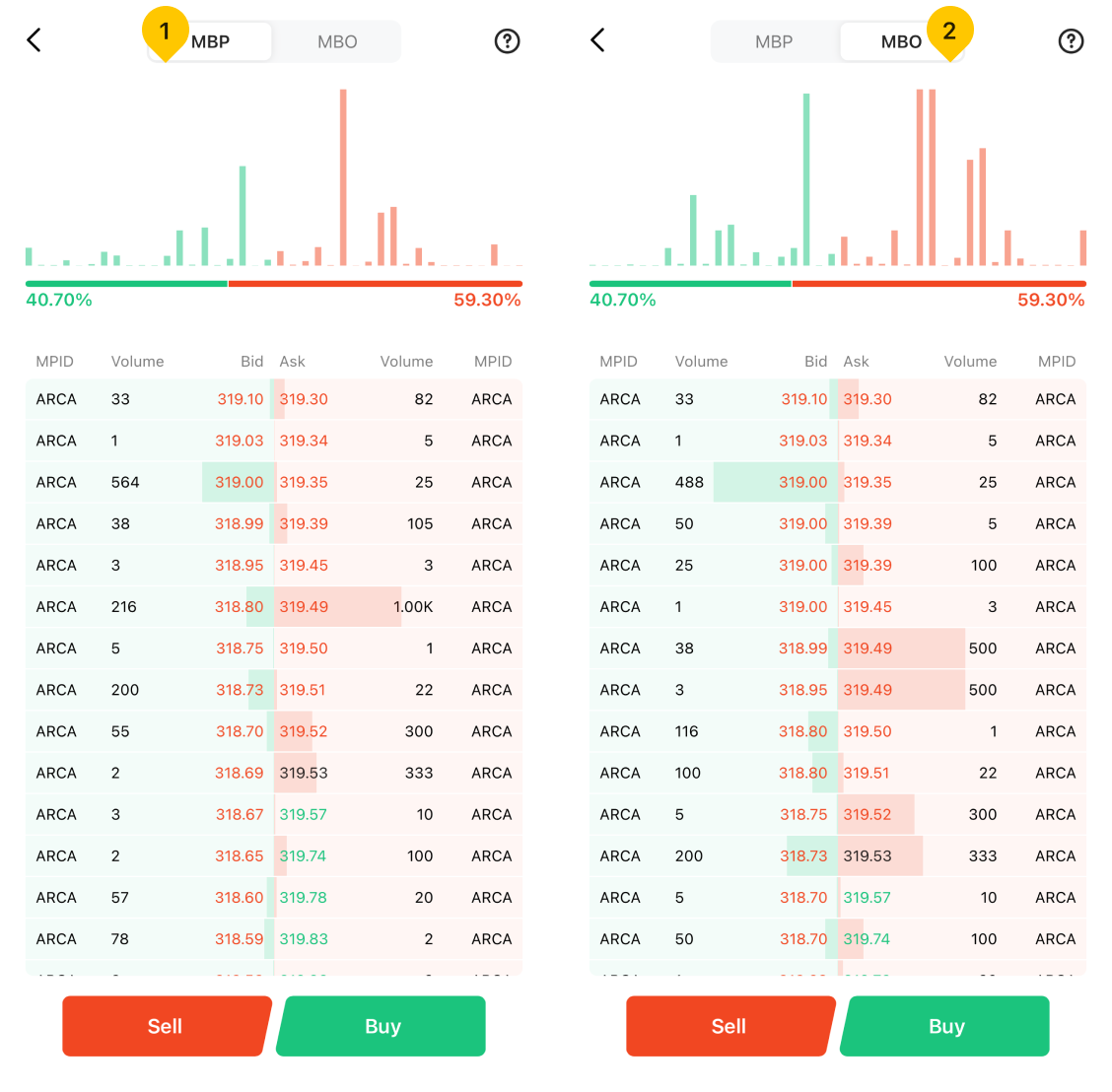 Users may select to display the top 10 trades in histogram, Bid in histogram is in green and Ask is in red.
In market depth page of a stock, 20-trade data of the stock will be displayed.