Technical Analysis Tool
For a more advanced tool to effectively identify price trends, utilize the "Drawings" feature:
Navigate to the stock you're interested in by entering its detail page.
Tap the "Zoom in" icon to switch to full-screen mode for a closer examination of the stock's price chart.
Access the "Drawings" icon, where you can select your desired pattern, and freely move the focal point by dragging it on the chart or creating various pattern constructions.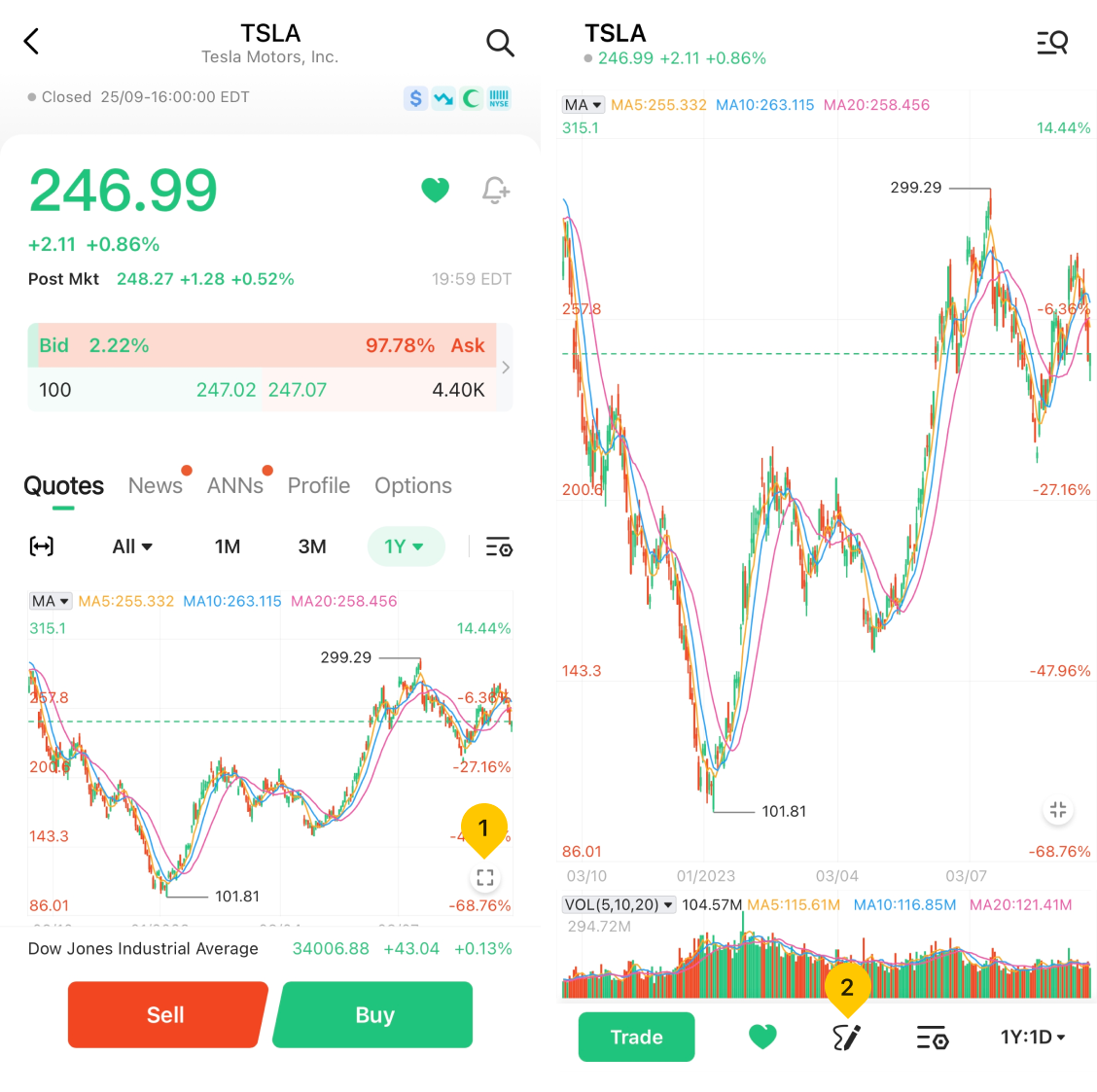 After selecting a pattern, tap on it to reveal the "Toolbar". Here, you can choose the color or delete the pattern as needed.
When you're ready to return to the standard view, simply tap the "Zoom out" icon located in the lower right corner.