Saudi ETFs (Coming Soon)
Benefit from exclusive access to a wide range of locally listed ETFs on Sahm, providing opportunities to tap into the Saudi market's potential while enjoying enhanced liquidity and transparency. With Sahm, seize the advantages of investing in Saudi ETFs for a well-rounded and targeted investment portfolio. (This service will soon be provided by Sahm.)
Sahm provides a diverse range of ETFs focused on the Saudi market, allowing investors to tap into various sectors and themes within the region, such as technology, finance, real estate, and energy.

Capture investment opportunities while adhering to Islamic principles with extensive selection of Sharia-compliant ETFs, catering to the needs of ethically conscious investors.

Stay ahead of market trends with real-time data and capital flow information tailored to the Saudi market, helping investors make informed investment decisions.
Product
Fees
Minimum Charge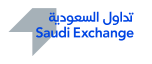 Saudi stocks & REITs & ETFs & tradable rights
Fees
0.155
15.5 basis points of the traded value
15.5 basis points of the traded value
Unlimited
SAR
Saudi Arabia Market
Free margin trading
Saudi Arabia Market
More flexibility
Free margin trading
Sharia approved