Saudi Stocks (Coming Soon)
Sahm's stock module captivates investors of all levels, providing a gateway to the Saudi stock market's abundant opportunities. Sahm's advanced tools and comprehensive research resources enable you to fully immerse yourself in this dynamic market landscape. (This service will soon be provided by Sahm.)
Sahm offers competitive commission rates for trading Saudi stocks, ensuring cost-effective transactions and maximizing your potential returns.

Benefit from Sahm's affordable financing products, providing convenient access to capital for your Saudi stock trades, allowing you to seize investment opportunities without straining your finances.

Sahm's platform empowers you with advanced order types such as bracket orders and arrival price orders, enhancing your trading capabilities and enabling precise execution strategies for optimal results in the dynamic Saudi stock market.
Product
Fees
Minimum Charge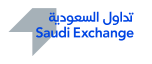 Saudi stocks & REITs & ETFs & tradable rights
Fees
0.155
15.5 basis points of the traded value
15.5 basis points of the traded value
Unlimited
SAR
Saudi Arabia Market
Free margin trading
Saudi Arabia Market
More flexibility
Free margin trading
Sharia approved